the journey is the reward .. most of the time.

sometimes, when the journey itself is not enough of a reward - when you are tired and hungry and would rather nap and maybe clean your dirty house - you need an external reward. something tangible. something now.

my sked called for a 3600M swim - that's exactly 2.4 mi (IM distance). told myself that if I did it I would treat myself to a pedicure post swim.

and I did.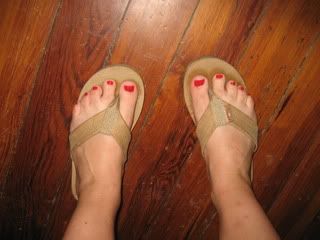 and it was delightful !